SALIMBENI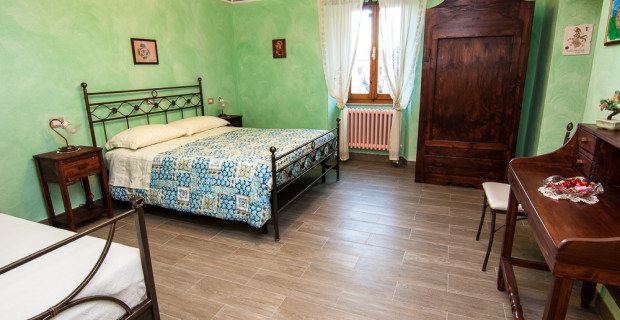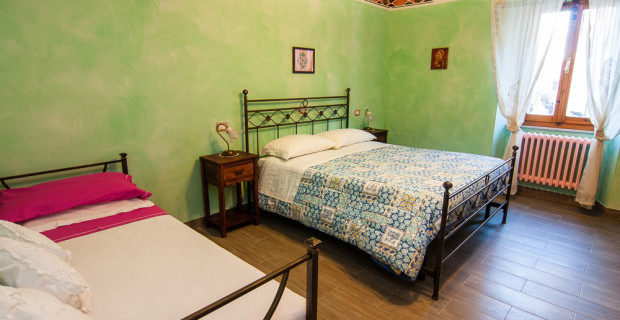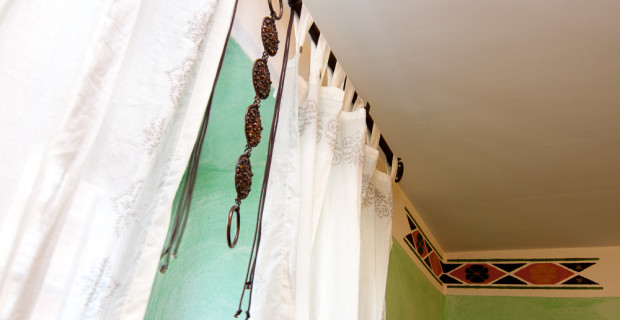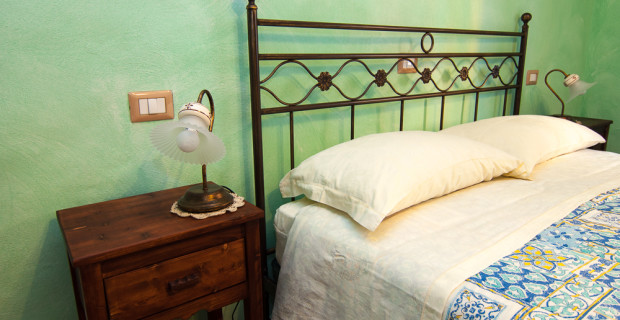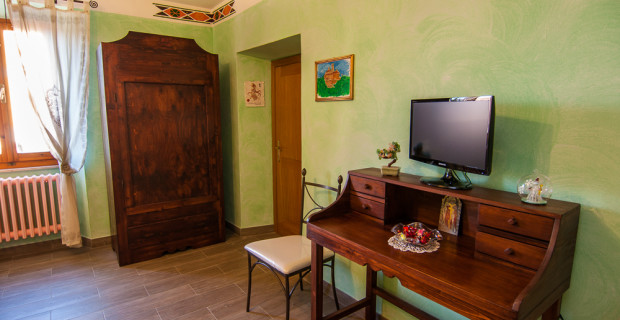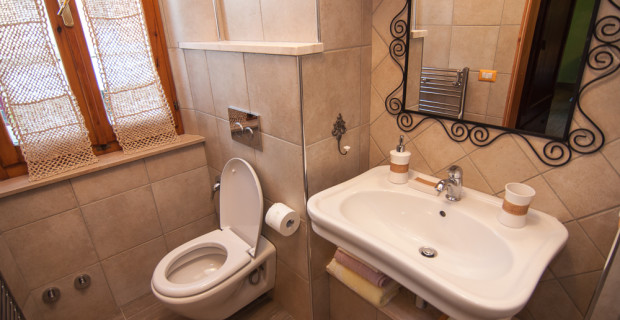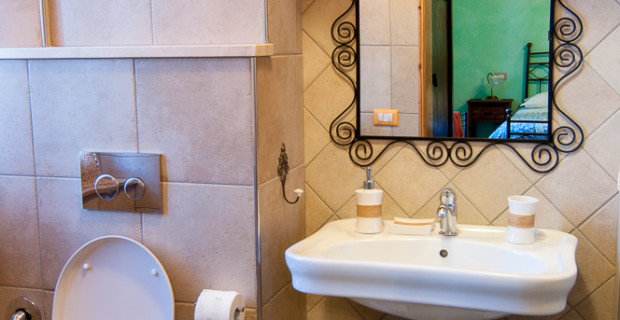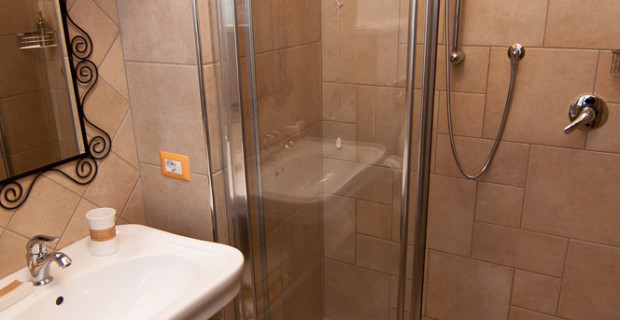 On the walls of Salimbeni room you find the colors and some simple decorations evoking the frescoes exposed in the Municipal Art Gallery (Pinacoteca comunale). Enjoy the discovery of the frescoes evoked!
The  room faces viale Mazzini and can accommodate up to three guests. It is furnished with a double bed and a comfortable sofa bed. It is also possible to add a cot for a child up to two years of age.
The price for the overnight stay is 40 Euro if used by a single person and 60 Euro for two persons. A 10 Euro surcharge is requested for a third person, children under 2 years of age can stay free of charge. It is possible to agree special conditions for a prolonged stay or for company vouchers. In case of minimum 3-overnight stays, we offer you free of charge tickets to our local museums or, alternatively, a free-of-charge cooking lesson of grandma Bice.
Our guests can enjoy their stay also in Septempeda living room where you find books to read, tourist information, board games for children of any age! When the sun is shining, you can enjoy city life from the balcony overlooking viale Mazzini. You can also use the kitchen by yourself with a surcharge of only 10 Euros a day.  
Above you find a slide show of Salimbeni room and the common rooms in the B&B.
For further information please don't hesitate to contact us at info@dasugari.it or using the forms in this web site. Our telephone number is +39 333 1459849.
 Here below some information about Salimbeni brothers:
Lorenzo and Jacopo Salimbeni have been very important painters of the international Gothic style in Italy. They were particularly active in the period 1400-1420 not only in their native city but also in the beautiful Marche town of Urbino. Their paintings and frescoes have been object of art exhibitions at international level, their most important works are currently exposed in the Municipal Art Gallery (Pinacoteca comunale) and in San Lorenzo in Doliolo church. Their production mainly includes sacred frescoes, from simple votive images to wide compositions. Their narrative style, at times naive, is often focused on the anecdotal details rather than on the global overview, so the attention of the viewer may be in some cases attracted mainly by the popular small event represented rather than the religious subject. Among their most important works, in San Severino you find the triptych "The mystical marriage of St. Catherine", signed by Lorenzo and dated 1400; "The Histories of  Saint Andreas" (1406-10?); the "Histories of Saint John Evangelist".  If you happen to visit the city of Urbino, don't miss the "Crucifixion" with the Hostories of Saint John the Baptist (1416) in the homonym oratory of Urbino.