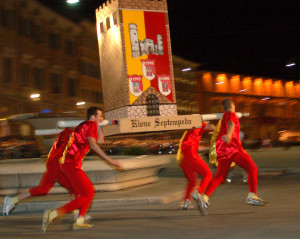 The most characteristic event in San Severino Marche is undoubtedly Palio dei Castelli, which is organized every year in the month of June on the occasion of the feast of Saint Severino and has a duration of about two weeks.
Do not miss out on the opening parade with more than 1,000 people listed in medieval clothes, the scenographic Towers Run around the platform of the charming Piazza del Popolo and the medieval nights at Castello al Monte.
Let us know if you are interested to participate actively in the exciting opening parade, we will check the feasibility.
Here is the link to Palio Association with further details and information: