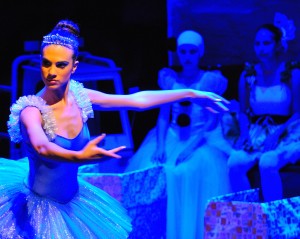 Local events as well as Internationally renowned events characterize the daily life of our smart and enterprising territory.
The most important events in San Severino Marche and surroundings, beside the winter theatre season and Premio Salimbeni are:
San Severino Blues, more than twenty years old, attracts spectators from everywhere, with its artists of jazz and blues at the highest level; it's held in the month of July and during Christmas.
Palio dei Castelli, local historic commemoration set in the period of the medieval Smeducci Signoria, lasting about 10 days. The main events are the historical parade, with more than 1500 walk-ons, usually taking place June 8th every year on the occasion of the Feast of the Patron and the Duel of the Castles with the Towers Race taking place on Sunday afternoon.
La Nuit des Musées, an initiative of The European Council organized each third Sunday in May in whole Europe as well as the theatre programme in winter are always attracting many visitors and a big audience.
Cultural and sports events are organized throughout the year, here are some useful links:
In addition, in Macerata that is circa 20 km from our town, you can enjoy the famous Opera Season: for about 100 years, the Sferisterio initially designed by Aleandri for the game of the "ball with the brassard", has hosted the most important opera season in Marche region, with singers of great artistic importance and famous throughout the world. The season runs from late July to mid August.
Here is the link where you find information about current events in our province:province:
Consultate inoltre la nostra pagina facebook per ulteriori aggiornamenti.