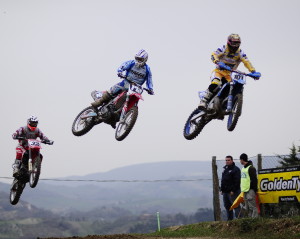 In our town you can play tennis, go swimming, jogging or by bicycle to Valle dei Grilli or towards Taccoli village.
We have a motocross circuit where also world championships are held.
Horses and ponies are at your disposal not to far away from the town.
Under request, from May to September it is possible to organize mountain walks with authorized guides or you can sail on Potenza river, a unique experience!
Please don't hesitate to ask for further details on your arrival.